We offer Semi fowler deluxe bed for competitive prices. We offer customization to our customers along with packaging facility as per their specifications.
We offer hospital ICU cots which are elegant intensive care beds for comfortable recovery of patient under cumbersome conditions With various important positions available as per Surgeon's requirement with trolley base, the frame is of very strong precise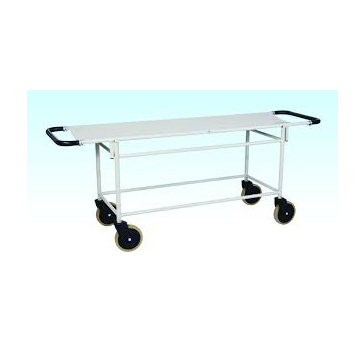 A stretcher, litter, or pram is an apparatus used for moving patients who require medical care. A basic type (cot or litter) must be carried by two or more people. Whereas a wheeled stretcher (known as a gurney, trolley, bed or cart) is often equipped with variable height frames containing wheels, tracks, or skids.
An examination table (or exam table) is used to support patients during medical examinations. During these exams, doctors in offices (UK: surgeries), clinics and hospitals use an adjusting mechanism to manipulate and position the table to allow patient support, closer examination of a portion or the entire patient, and the ability to move the patient on and off the table safely